MJPF with fuse link fiber optic pre insulated cable protection sleeve electrical sleeves
Material:Brass(silver plating)Aluninium
Product property:MJPF is designed to connect the neutral messenger in aerial bundled cable .It is in accordance with NFC33-021 .The sleeve is with full tension .
And it's cap can prevent the water into the barrel .It is colored differently to distinguish the cable sizes .
Marked with type ,cable size ,die size ,inner cable length and number of crilnping .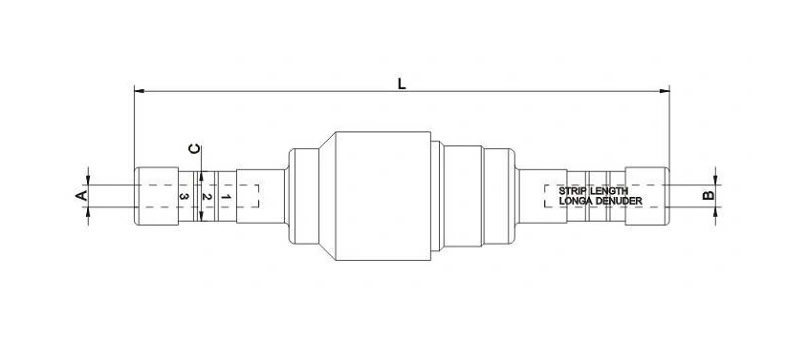 Model

Cable Size (mm2)

Plastic Sleeve Diameter (mm)

Length (mm)

A

B

C

L

MJPF 16/16

16

16

16.2

174.0

MJPF 16/25

16

25

16.2

174.0

MJPF 25/25

25

25

16.2

174.0